The Only Waterfront Resort Motel Accommodation in Wiarton
- Gateway to the Bruce Peninsula -
We are located just outside Wiarton (in Georgian Bluffs) on the shores of Georgian Bay, at the base of the Bruce Peninsula. This unique resort motel offers everything for the family vacation, a stop off before catching the ferry in Tobermory, relaxing after a day of  adventure activities or a romantic getaway!
Check Availability
& Book Here

We are now accepting bookings for middle of  JUNE to OCTOBER through our site only.
In an effort to minimize the spread of Covid-19 we are currently full closed.
We will determine the best course of action as the situation progresses. W
e will be notifying guests well in advance if we are not able to safely open. 
We are hopeful the pandemic will be well under control and everyone will be safe to enjoy the summer. 
Although our policy does state there is a 10% deposit at the time of booking, there will be no deposits until we are certain of Covid conditions. Cancellation policy will be adjusted accordingly with the situation.
PLEASE book direct above. Easy, secure and always the cheapest
Credit card (not debit visa) is required to make a reservation.
Debit, cash or e-transfer for the balance when you arrive.
We are doing our best to give every guest the lowest possible rates even with wage hikes and huge increases in business costs, our prices are very similar to 2015.
Pool will open July and August -  pending COVID clears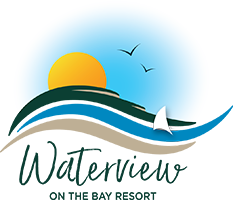 Local: 519-534-0921

Toll Free: 1-877-534-0921

501205 Grey Rd 1,

Georgian Bluffs, ON, N0H 2T0