The Only Waterfront Resort Motel Accommodation in Wiarton
- Gateway to the Bruce Peninsula -
We are located just outside Wiarton (in Georgian Bluffs) on the shores of Georgian Bay, at the base of the Bruce Peninsula. This unique resort motel offers everything for the family vacation, a stop off before catching the ferry in Tobermory, relaxing after a day of  adventure activities or a romantic getaway!
Please see updates and lots more information below.
Check Availability
& Book Here
for the best pricing and flexiblity
We are doing all we can to keep our prices as low as possible,
regardless of enhanced protocols, wages, business cost increases, and huge
Debit Visas do not work for motel rentals online. The 10% non refundable will be taken if your reservation is cancelled. Payments will be accepted by Debit, Cash or e-transfer, but a valid credit card must be on file to hold your reservation.
We have been under new ownership since summer 2016, making incredible improvements - so come see the differences and take advantage of this remarkable gem.
Come and enjoy the pristine area of Georgian Bay...it is the perfect
"Staycation Destination!"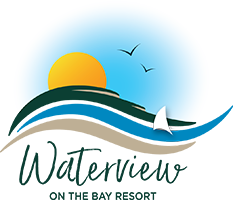 Local: 519-534-0921

Toll Free: 1-877-534-0921

501205 Grey Rd 1,

Georgian Bluffs, ON, N0H 2T0