FESTIVAL ROOMS AVAILABLE!
Get ready for Ontario's top Groundhog Day! This year the Wiarton Willie Festival is on February 2, 2023.
Fireworks at 7am in Bluewater Park
Willie's Prediction at 8:07am at the Wiarton Arena Parking Lot
There will not be a pancake breakfast, free breakfast sandwiches will be available.
The Town of South Bruce Peninsula will be hosting a free community festival on Sat Feb 4, 2023 from 9/10am to 4pm in Bluewater ParkFestival
Please check with South Bruce Peninsula Town office for specifics on Festival activities due to Covid 19.
Wiarton loves their beloved groundhog so much that they have branded the town 'Willie's Base camp'. Wiarton Willie is the albino weather prognosticating groundhog that has attracted media and travelers to the festival from around the world.
The Wiarton Willie Festival has many fun activities including entertainment, fireworks, indoor and oudoor activities.
Events include: The Wiarton Willie Groundhog Jog, The Wiarton Craft Show, Chili Chowdown organized by Cedar Masonic Lodge, Lions Hockey Tournament, Pool Tournament, Wiarton Lions Monte Carlo Night, and the Wiarton Lions Groundhog Ball with music by Midnight Blue. We are looking forward to being open for and also participating in these activities this year, we hope you can join us!
Book your accommodation for the top Ontario winter festival!
519-534-0921 / stay@waterview.ca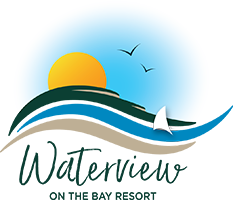 Local: 519-534-0921

Toll Free: 1-877-534-0921

501205 Grey Rd 1,

Georgian Bluffs, ON, N0H 2T0