Mesmerized by GreyBruce Waterfall Tour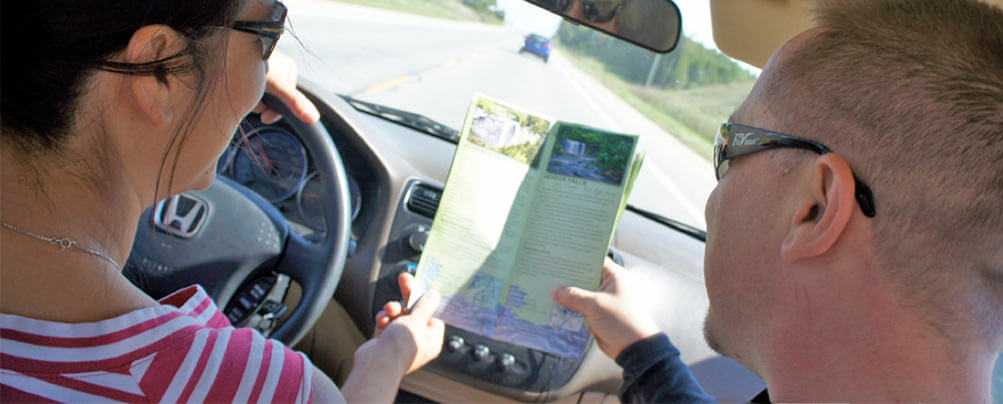 Almost everyone loves watching and listening to the magnificent movement of water. Spring always creates a spectacular display of creeks and waterfalls in the area , as the melting snow and spring rains make their way down the Niagara Escarpment and through our incredible rolling land of Grey Bruce. Click this link for a PDF Water fall Tour map that shows many of these cascades that are not on any map or tour so keep your eyes open as you take a scenic drive to our area.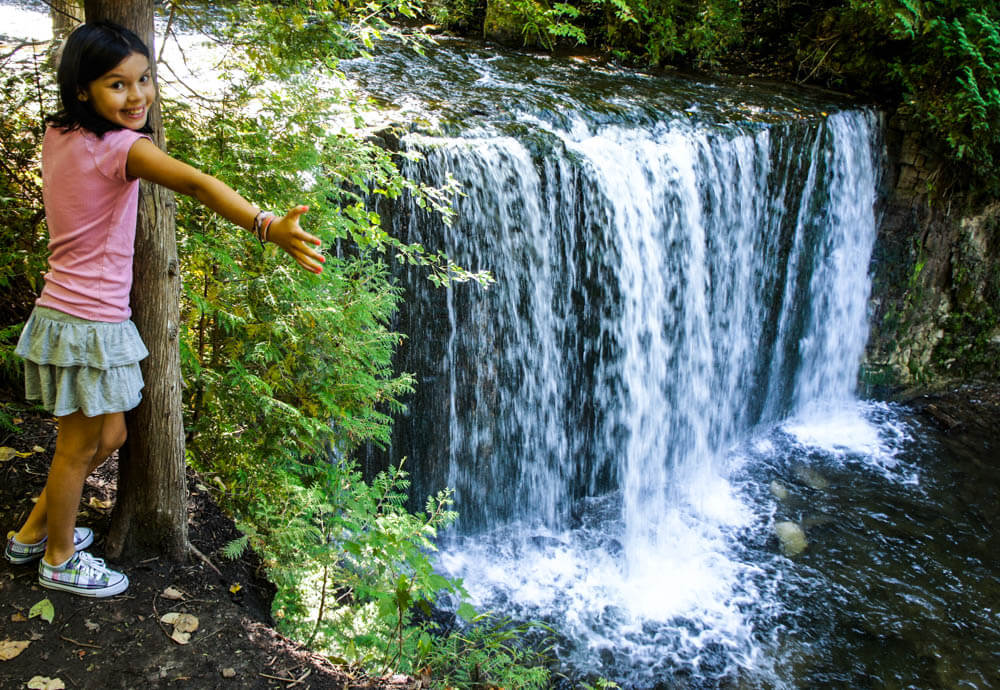 There are several spectacular falls in Grey County, from Indian Falls north of Owen Sound to Holstein Dam south of Durham. If you are looking for something to do in the area, whether you do a weekend tour of them or check out one at a time, they are well worth the visit.  There is something calming and serene, yet powerful and dangerous about these natural displays if Mother nature. Many of these waterfalls have picnic areas and several trails to hike.
Inglis Falls is a family favourite right on the Bruce Trail. While you are there be sure to check out the Grey Roots museum and archives just a short drive south, or just a short drive north stop at Harrison Park.
Hidden away at Harrison Park, you will find Weavers Creek Falls, ducks to feed and great lunch and playground.
Jones Falls is part of the Pottawatomi Conservation Area, just of highway 21 with over 7 kilometers of hiking trails on the edge of Owen Sound.
Walters Falls, this quaint community grow from the waters power, which served as power for the grist mill.
Eugenia Falls has a beach, boat launch, and you can grab lunch or enjoy an ice cream on the causeway of this man made lake.
Hoggs Falls and Eugenia are just north of Flesherton. Hoggs Falls is called one of Grey county's best kept secrets and can be enjoyed all year round.
Don't forget Sauble Falls, which is more of a magnificent rapids….take a walk to through park to see the full show from below and watch for the fish swimming upstream.
If you are looking for things to do while you visit the Bruce Peninsula or a great waterfront place to stay, book a room for the weekend as they fill up fast. Call 519-534-0921 or toll free 1-877-534-0921.