Waterview On The Bay Resort has turned the page, starting a new chapter of its story. It is now under NEW OWNERSHIP as of June 28, 2016 and is now OPEN YEAR ROUND, for those who love the winter wonderland this area can be! We are "locals" who were proudly born and raised in Bruce County (Wiarton is Tammy's home town and Ken is from Kincardine). After being away from the area for 20 years, we thought it was time to return and take on this new adventure. We have plans on taking the Waterview on the Bay Resort to new heights. We are going to improve on what the past owners have accomplished, both in physical features and most importantly relationships with our patrons, and make it a "4 Season Staycation Destination" for all! Stay in touch with us  and see what happens over the next few years...the best is yet to come!
Come stay with us and explore this awesome outdoor recreation area they call the Bruce Peninsula. Meet us and be part of the new adventure for the Waterview on The Bay Resort.
Your hosts,
Mentor Skenderi & Ray Iravani
Waterview on the Bay Resort is located on Colpoy's Bay with 21 rooms, with half of the rooms being well-appointed suites complete with whirlpool tubs and fireplaces, private beach, boat launch and pier, in-ground heated pool, beach volleyball court, horshoe pits, etc. We also have 5 fantastic "condo style" cottages! Located 1.5 km from Wiarton, 20 minutes to Sauble Beach, 45 minutes to Tobermory, centered on the Bruce Peninsula...it is simply the best destination for a "Staycation", a stop on the way to the ferry or just a place to get away. It is the only resort motel on waterfront in the immediate area!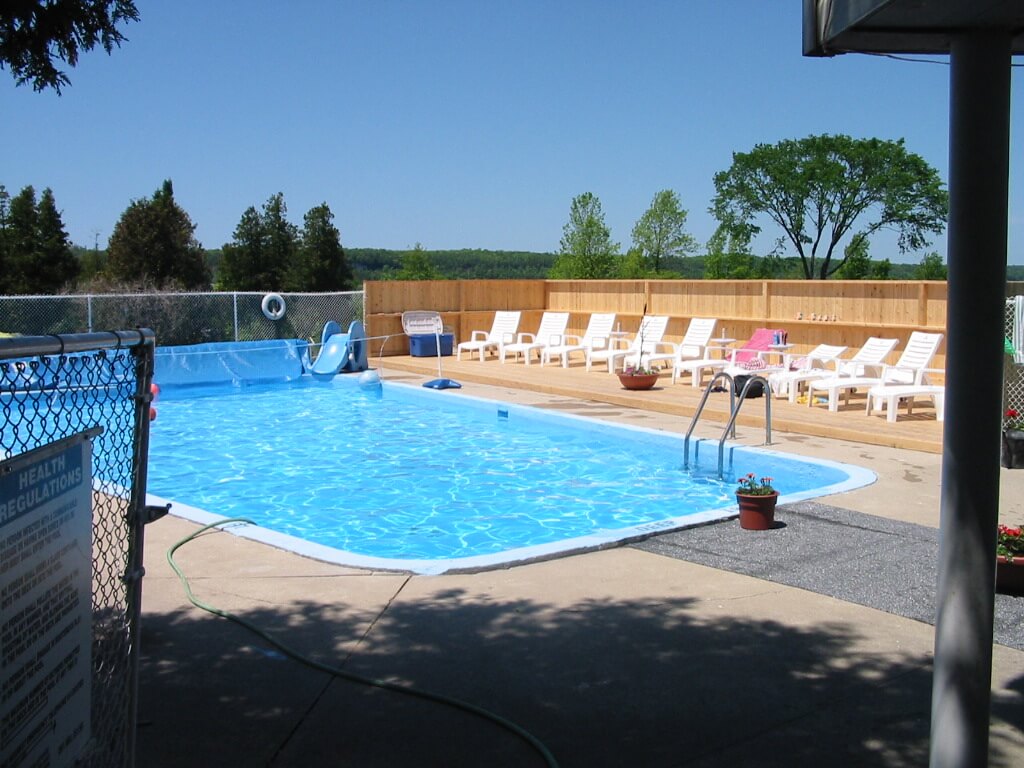 This resort was once a modest motel with 10 rooms, a pool and a garage 100ft x 30ft, and for years was a marginal business operation, operated during the summer months only.
When the recent past owners purchased the Waterview in Oct. 1999, they had a vision of what the Waterview could be, over the next several years, they spent considerable amount of time, money and energy to turn the business into a resort motel destination that it is today.
Today the rooms have attractive decorating, interior furniture, good quality fixtures and furniture, spa tubs & fireplaces. Decks were also added across the back of the motel so that each room has a walk out to a sitting area, all with a view of the water and sunsets across Colpoy's Bay. A large sun decks was added at the North end of the resort to create a communal "Sunset Deck" also overlooking the Bay. The pool side deck is ample and provides seating for up to 40 people. There is also a gazebo down at the Bay to sit and relax.


The beach is a groomed sandy beach and there is a beach volleyball area. There is a nightly camp fire set up for all guests who want to enjoy it. Watch Town of Wiarton fireworks on long weekends from the beach/pier or gazebo...we have the best view of them.
The original owner's living space was converted to create additional well-appointed suites, and an operational office still exits today.
The old garage was converted and equipped to turn it into the successful condo-style cottages of today - some with hot tubs on their private decks!
Waterfront improvements included enhancing the beach area, a gazebo, numerous seating areas to enjoy beach activities and watch the beautiful sunsets.  The tranquil garden areas are great for yoga and/or meditation and there is an arch for beach wedding ceremonies/pictures.
Today the Waterview is a wonderful resort motel and no longer a budget motel property.  The recent past owners made significant improvements to all the assets on site and is now a successful 21 room resort motel with 5 cottages on 4 acres, on the shores of the pristine water of Colpoy's Bay.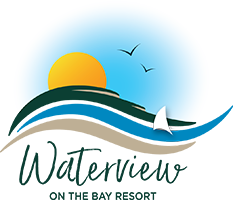 Local: 519-534-0921

Toll Free: 1-877-534-0921

501205 Grey Rd 1,

Georgian Bluffs, ON, N0H 2T0